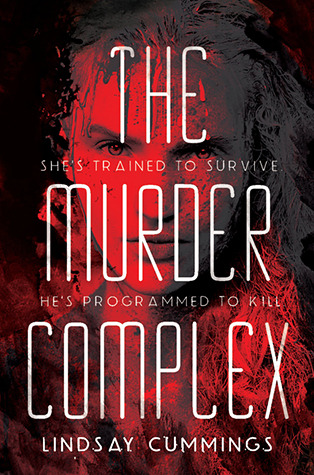 Genre: YA Dystopian
Published: June 10, 2014 by Greenwillow Books
Series: #1 (The Murder Complex)
Length: 400 pages
Source: Greenwillow (ARC)
"Meadow Woodson, a fifteen-year-old girl who has been trained by her father to fight, to kill, and to survive in any situation, lives with her family on a houseboat in Florida. The state is controlled by The Murder Complex, an organization that tracks the population with precision.
The plot starts to thicken when Meadow meets Zephyr James, who is—although he doesn't know it—one of the MC's programmed assassins. Is their meeting a coincidence? Destiny? Or part of a terrifying strategy? And will Zephyr keep Meadow from discovering the haunting truth about her family?"
The Murder Complex is a fast-paced, dystopian book about Meadow Woodson who is trained to kill and fight by her father. I have mixed feelings for this book because of the world building. I understand that there are Leeches, Gravers, and Pirates that roam around the society to punish those who chooses to disobey the commandments, but what I cannot picture is the world. It was hard to imagine it because I think the author was focusing more on the action scenes than the world. The other thing I did not like about The Murder Complex is how the two main characters, Meadow and Zephyr, sound so much alike! This book has alternating view points so it was hard to distinguish which character was narrating even if the first page of the chapter says Zephyr/Meadow was narrating. Also, I noticed that the author tends to be redundant at times.
What I loved about this book though, are the action scenes. There were a lot of blood scenes which will make it hard for you to put down the book. Some scenes also reminded me of The Hunger Games and Divergent. I also like how there were a lot of plot twists right off the beginning. This is the type of book where you won't pay attention to what chapter you are at because you just want to keep on reading! I was actually surprised to see the acknowledgements page because I wasn't aware that I was already reading the last chapter. I also liked the romance during the 2nd half of the book because at first it was kind of insta-lovey. Overall I recommend it to those who loves reading dystopian books or books with a lot of twists and action!