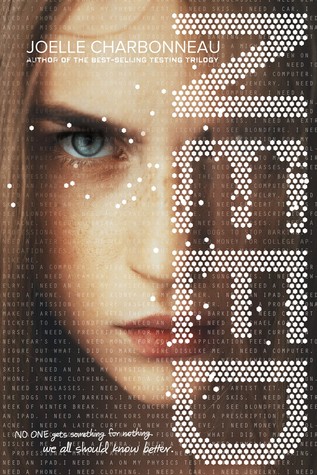 Genre: YA Contemporary/Thriller
Published: November 3, 2015 by HMH Books for Young Readers
Length: 352 pages
Source: HMH Books for Young Readers (ARC)
""No one gets something for nothing. We all should know better."
Teenagers at Wisconsin's Nottawa High School are drawn deeper into a social networking site that promises to grant their every need . . . regardless of the consequences. Soon the site turns sinister, with simple pranks escalating to malicious crimes. The body count rises. In this chilling YA thriller, the author of the best-selling Testing trilogy examines not only the dark side of social media, but the dark side of human nature."
I'm happy to say, this book was 10x better than Joelle's debut book, The Testing. Guys, I despised The Testing so much. I think this author's forte is definitely contemporary / thriller books and not dystopia.
Anyways, Need was a fantastic novel about Kaylee who will go through anything in order to find a kidney donor for her little brother. Lucky her (or not), there is a new social media just for their school called Need. TA-DA. But, there is something shady about it because it grants your "need" by doing a simple task such as inviting 5 other classmates to this website. But the website gets creepier and creepier because the task gets harder and just way out of the line.
I really need to talk about Kaylee's mom. GOODNESS GRACIOUS this woman was annoying as hell. She was the irresponsible one, and I hated how she won't listen to her daughter! So frustrating. But props to the author for making me "all the negative feels" for Kaylee's mom! I love it when authors make me feel so much passion to a character even though it's negative.
The only thing that prevented me from rating this 5 stars is because it switches from Kaylee's 1st person point of view to other characters' point of views in 3rd person. It was hard to remember characters since there was a lot, but for the most part it helped the book balance out. It was interesting to see the effect of Need to other people's lives. Overall, if you are a fan of thrillers and mysteries, I suggest you pick this up!